DAMTA 2018 Fall Course Brochure
Keep 'Em Going: Inspiring Your Students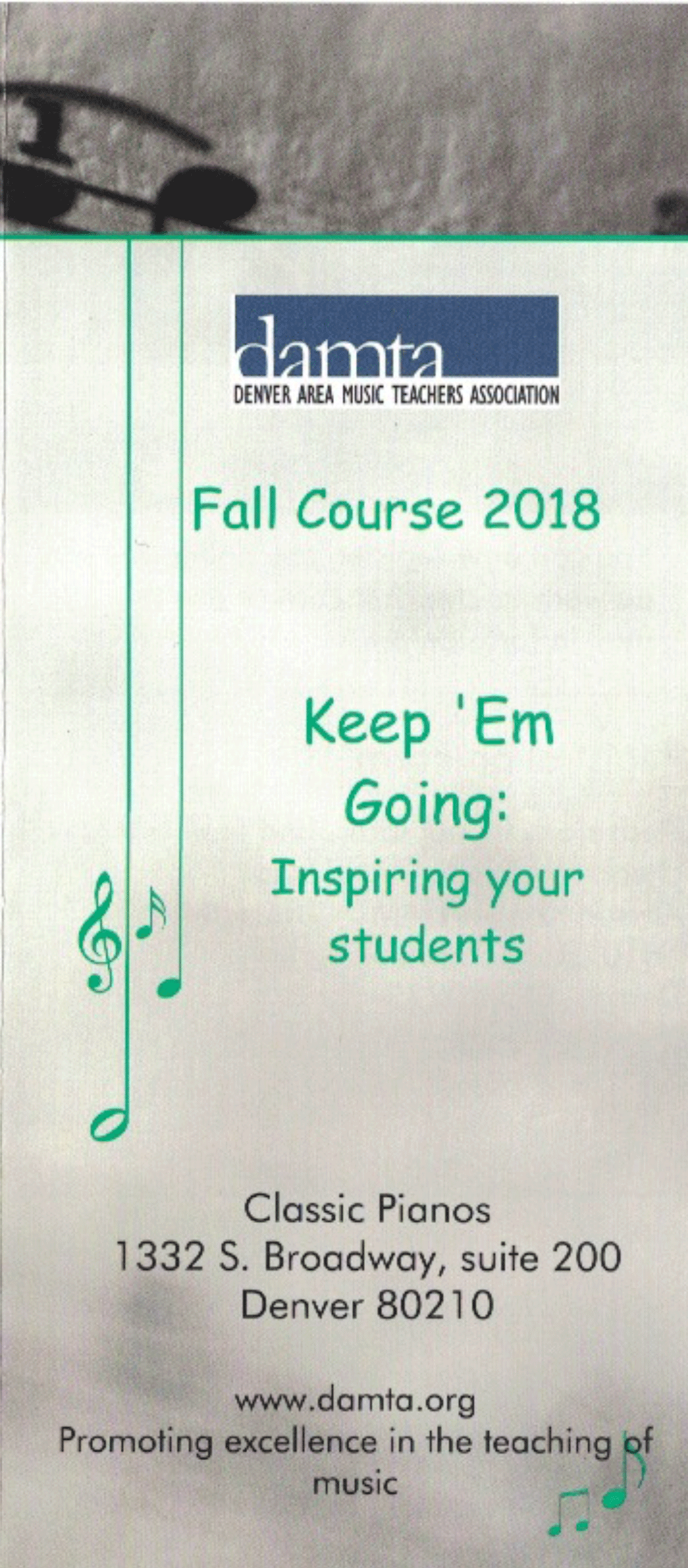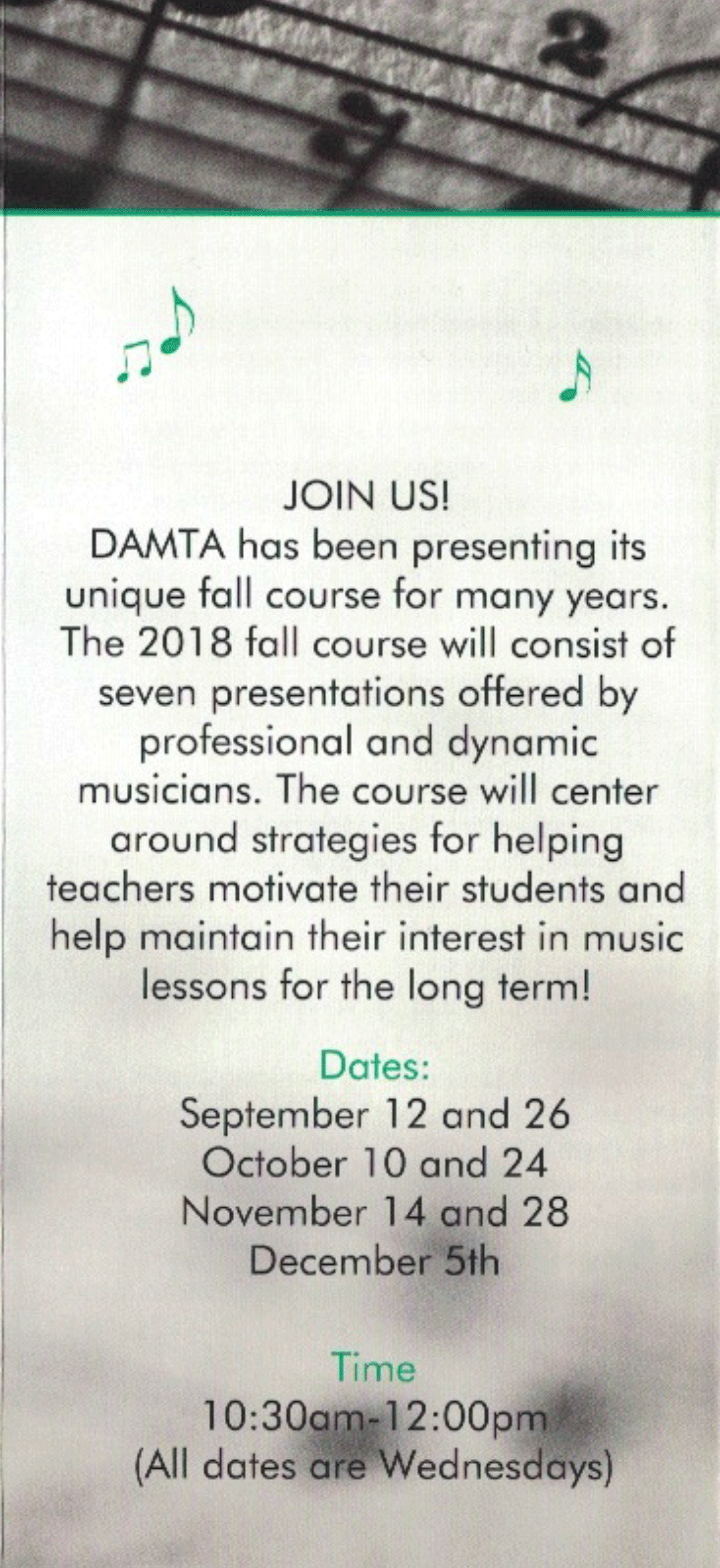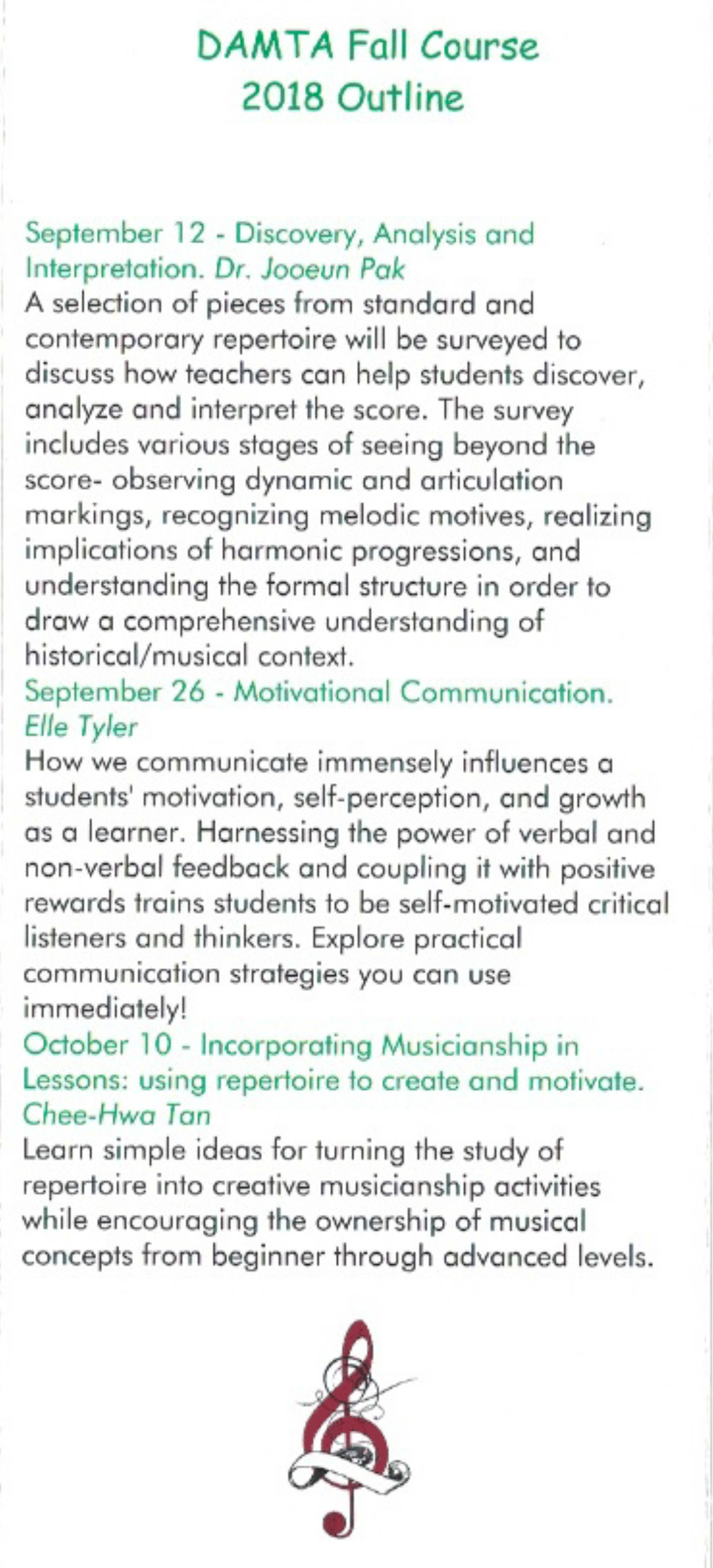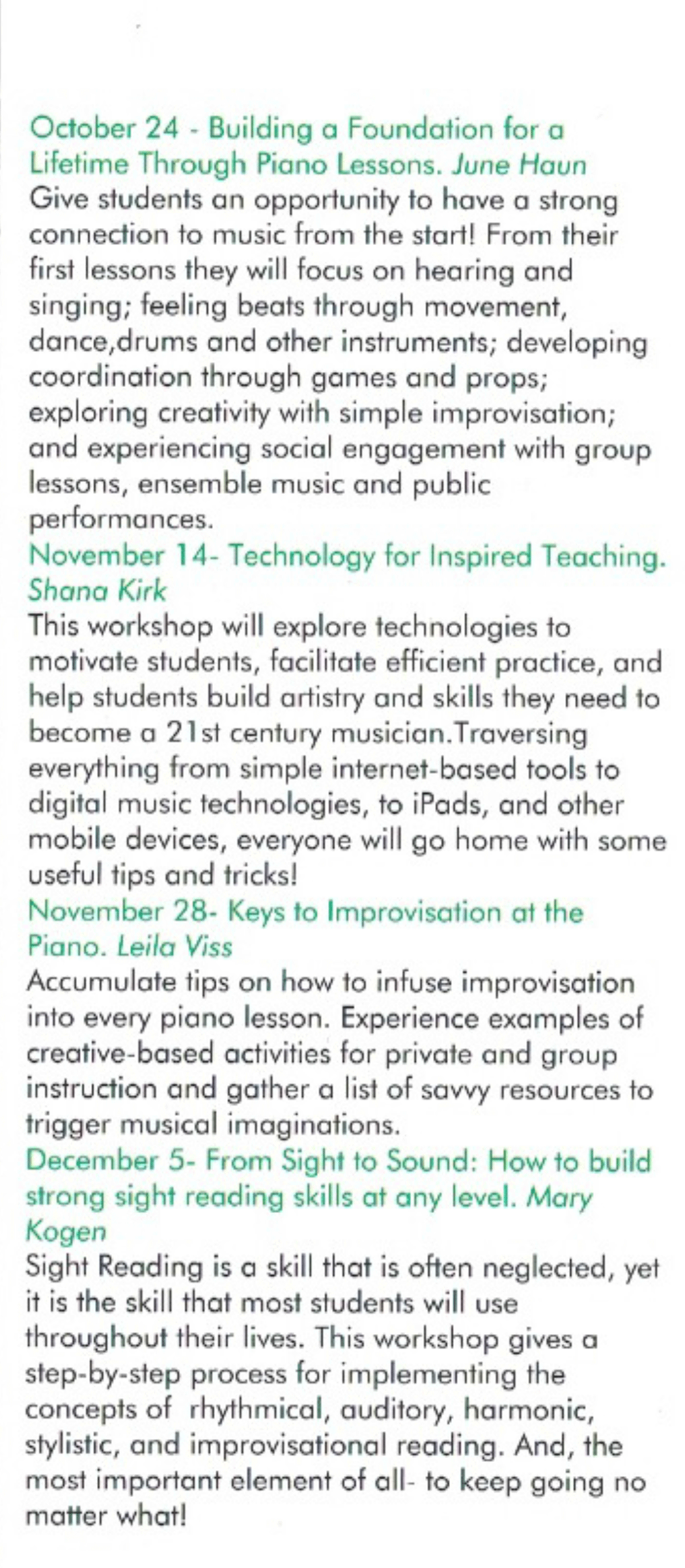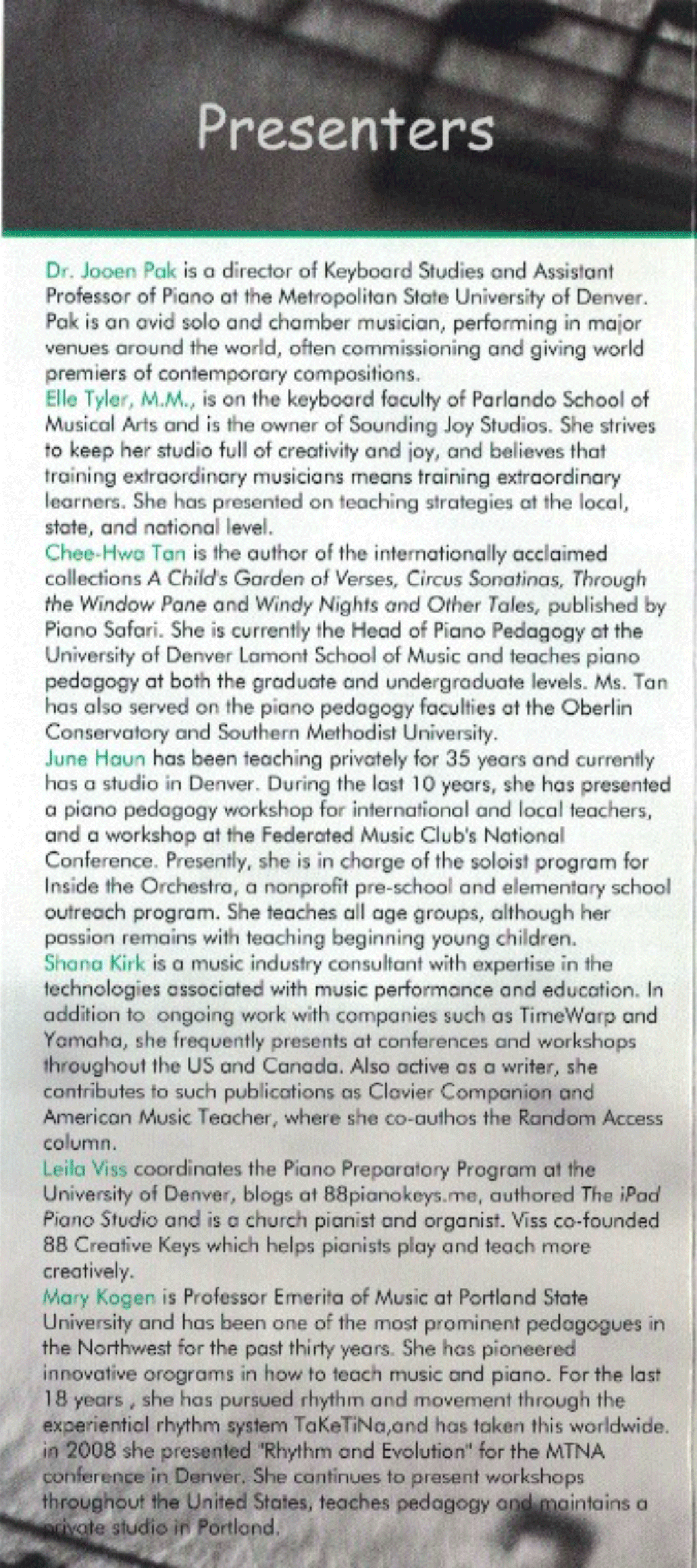 Available Now: Online Registration and Payment
You can now sign up and pay for the Fall Course Online.  
If you prefer to pay by check, you can mail your check to:
Allyson Koplyn / DAMTA Treasurer
1810 Exposition Ave. Denver, CO 80223
Make checks payable to The Denver Area Music Teachers Association
REGISTRATION FEES:
It's $90 for DAMTA members before Aug 1, 2018
$115 for non-DAMTA members or DAMTA members after Aug. 1.
You can pay for individual sessions at the door for $20 each.